My list of most frequently viewed films of the 00's decade. This is NOT a list of my favorite films of the decade but a list of the films that I enjoyed and watched over and over again through this past decade.
10. The Hangover
We went and saw this film opening weekend, it was of course silly but hilarious and continues to make me laugh. I am of course a Todd Phillips fan and enjoyed watching Old School and Road Trip; this film was very reminiscent of what I love about those silly comedies.
9. SuperBad
When I first saw this film I wasn't sure what to think. It was pretty funny and slightly vulgar but there was something redeeming about this coming of age story. It reminds me of a newer age American Pie and I can appreciate that. Michael Cera plays the perfect awkward teenager and I've been a fan of his since Arrested Development. This movie makes me laugh more and more every time I watch it.
8. Slumdog Millionaire
Way before this film was ever hyped for Oscar bait I saw it and fell in love. In fact we had followed this movie way before it was released and were anticipating its arrival. The story is as much of a love story as it is a rags to riches tale. I love the music, the vibrant colors, and the unique look into another culture. They top it off by ending the film with a fun Bollywood style dance. I love it!
7. Sweeney Todd: The Demon Barber of Fleet Street
I love Tim Burton, I love Johnny Depp, and most of all I love musicals. I saw this film 3 times in theaters and too many times to count at home. I know all the words and all the songs. I've been known to break out randomly singing the tunes. Yes, it is a dark and strangely disturbing tale about revenge and murder but I can't help but fall in love with the eerie darkness, and the quirky absurdities and character to this film.
6. 40 year old virgin
This movie cracked me up from the beginning. I love Steve Carell and the guy plays the part of a sexually inexperienced male quite well. It's raunchy but somehow still romantic. You are certainly rooting for the virgin by the end. Carell is hilarious and he even performed the chest waxing scene in the flesh which makes it that much funnier.
5. 500 days of summer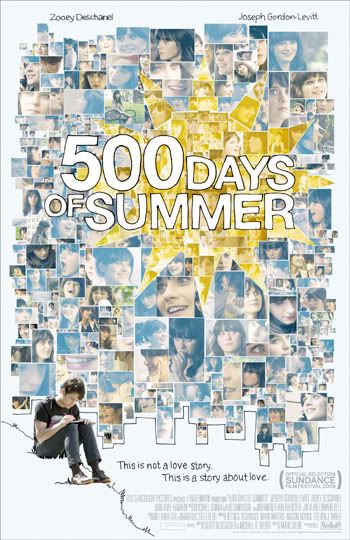 Let me start off by saying that I'm a huge fan of Joseph Gordon-Levitt and this film is absolutely on my list of favorites. Sadly this film really didn't get much love as far as Oscars go, so if you haven't seen this please do! It has revolutionized the love story with a look into the ups and downs of a relationship and that breaking up is hard to do. The movie is emotional and your right beside Tom as he falls in love and quickly has his heart broken. AMAZING!
4. Hot Fuzz
Absolutely Brilliant! I love Simon Pegg and Nick Frost; they truly work well together. This film had me laughing and enthralled with the excitement of shoot-outs, car chases, witty twists, and quirky English humor.
3. Shaun of the Dead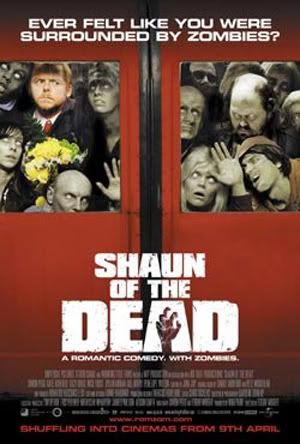 I've seen this film so many times I could practically recite it. My husband and I even use quotes from the movie on what seems like a daily basis. A hilarious look at the tale of the zombie apocalypse, it's suspenseful, comedic, bloody, and even has a love story; there's something for everyone.
2. Role Models
I laugh at something new every time I see this movie. Bobb'e J. Thompson and Christopher Mintz-Plasse are a hilarious combination with Paul Rudd and Seann William Scott. Yes, the story is rather predictable but it is funny nevertheless.
1.Forgetting Sarah Marshall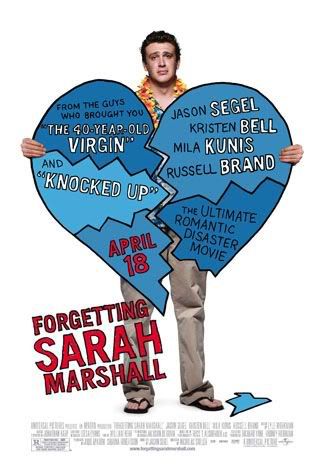 The first time I saw this I wasn't really sure if I liked it; after all who isn't freaked out by the odd male nudity, but it grew on me and now I watch it practically every time it's on. The fact that I have a love for Hawaii may have some influence on why I love this film, but it's more than that. It's another story about moving on after a break up and the film features some pretty funny characters along for the ride. This is a movie I'll probably continue to laugh at each time I see it.