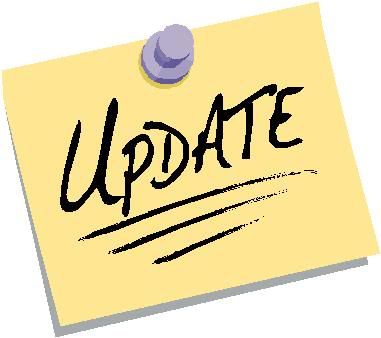 My mind has been far from TTC so much that I forgot to mention that my AF showed up 2 days ago which is earlier than I expected. On the upside there was no need to waste a pee test and we're getting closer to booking a vacation. But of course it sucks because I'm always wishing and hoping that maybe I'm pregnant. My monthly visitor has been extremely light ever since the miscarriage. It's strange because usually the flood gates are open for a few days. Sorry for TMI…….But for the past 3 months they have been so light that I barely notice it and it only lasts 3 days. Bizarre…..
The weather has been so nice here and I can't wait t get outside and start running. But the days seem to pass so quickly I wonder if I'll ever find the time. Even with the extension of daylight I still can't seem to fit it in my schedule. Hubby and I have been talking about creating a schedule for years now and somehow we have failed to ever put one together. And even if we did who's to say we'd even follow it. LOL. We also bought the
Wii Active
which I guess is kind of like a personal trainer. I'm going to try to do the 30 day challenge that goes with it. I'll keep everyone posted on how that goes.
Hubby splurged and bought this fancy little coffee machine called the
Keurig
. It's pretty cool because it makes single cup servings using these little cups that you insert and the machine does the rest. I don't drink coffee; I can't seem to appreciate the taste. But I do love chai tea, and so today we bought the chai tea for the machine and I tasted it and was pleasantly surprised. I guess this fancy coffee machine might have a purpose to me too. Of course it's not exactly a chai tea from Starbucks but hey it satisfies my craving and it only costs me 75 cents vs. $3.00.
I'm trying to make time for reading as well and I'm currently on the lookout for a new book. Any suggestions?? I'd love to hear them??