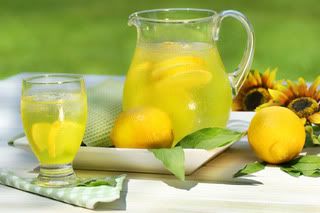 I didn't know what to say……….so I just didn't say anything.
It seems my life continues to spiral out of control, but somehow I manage to always look at the brighter side.
We have put TTC aside……………for how long? I have no idea. I don't always understand how life works out, it seems every time I think I've got it figured out, something gives. We bought a house then had plans to get back into TTC, I was optimistic and thinking things were going to turn around for us.
BUT, in a weird twist of fate hubby was laid off! Yup, that's right 3 days after we signed the contract on the house he was laid off. What to do……what to do?
Well, it's been 3 months now and neither of us have found work…..Ohio is rough right now in the job market.
I swear it was before the purchase of the house that I was praying the purchase would fall through because we had just had the ectopic pregnancy and I was missing my family and feeling lonely and depressed. I wanted so badly to move back to the West and be near family and friends, but the purchase went through and we were trapped.
Not to worry……..we put the house up for sale…….real quick! It must be some kind of record for quickest home purchased and put back on the market.
But the best news of all……..we are moving back to the West! Yup, we are in the middle of packing up right now. We just had to get out of this place! Ohio has been the worst decision we have ever made, we should never have left Seattle. But we can't go back in time so we just have to make the best of the present. I can't think of anything that can make us happier than getting the hell out of here.
We decided to put TTC on hold because we don't know where the near future will take us. Before we settled into careers, hubby and I dreamed about teaching abroad. It was something we gave up on because we had settled into our new roles as a married couple with a house and kids in the future. But with all the drama that took place we aren't sure what is meant to be.
We looked into teaching in Korea, my family is from there, and we are giving it strong consideration. We plan to spend the next year with our family and treat ourselves to a little rest and relaxation and then we'll decide where to go from there.
We already have several trips planned for this year. Gosh, we could use a vacation! It's been a long and depressing year. We will be settled back in the West by October, and then heading to Hawaii in November! Can't wait! Then it's my dad's 50th Birthday, which I'm so glad I won't miss. Then we're taking a trip to Vegas and L.A., where we will visit Disneyland and my sister in law. Hooray! And to top off the end of the year my cousin from Korea will be arriving to spend the holidays with us. It will be her first visit to America and we plan to go all out for Christmas and New Years!
It looks like things are looking up, but we always seem to make lemonade when life throws us lemons. It's difficult for me to look at this blog which is part of the reason why I have avoided it. It left me feeling empty and unaccomplished in the things I thought I could control. I hope my followers understand. Thank you to everyone who has cared for me and picked me up through good times and bad. You all have been a great support system for me and I hope that means you'll continue to be there. I have decided to start a new blog, though it won't be about TTC. I loved blogging and writing about my thoughts and feelings but just didn't know where to start. I hope to keep in touch with you all and support you through your journey even if mine is on hold. My new blog can be found
HERE
.