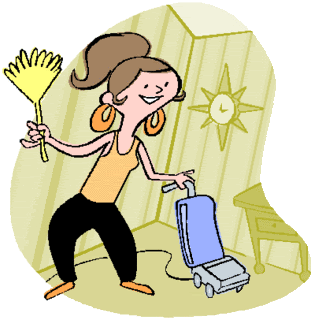 Today I began the slow process of cleaning our house for family that will be arriving at the end of this week. And when I say SLOWLYI really mean it! We have a tri-level home and walking up and down those stairs can really wear you out. I find myself taking a break every 30 minutes just so I can sit down and figure out the next task. Did I mention that I'm always tired? I slept for 10 hours last night even after taking a 2 hour nap earlier that day. WOW! The cleaning process is going slowly but luckily hubby has volunteered to clean all the bathrooms which saves me the hassle of scrubbing and dealing with cleaning chemicals and such. It's been about 2 weeks since I last did laundry so it's REALLY piled up. That is my current project which is fine up until it comes to folding it all. YUCK! Other than that the only other big task is vacuuming but I think I will enlist the hubby for that chore so I won't have to haul the vacuum up and down the stairs.
I've actually been feeling pretty good……the nausea comes and goes but I have yet to throw up so that's a relief because I hate throwing up! Other than that my symptoms still remain as sore boobs, headaches, backaches, and sleepiness, and I happily deal with it all!
I hope all the mothers out there enjoyed a wonderful Mother's Day! Hubby was so sweet to me and taking care of everything and making the day really relaxing for me, after all I'm a "mother to be", which is so hard to even believe but so thrilling at the same time.
I can't wait for this Thursday because the ultrasound will take place that day. I'm nervous but so excited I just hope to see my little love bug happily snug in my tummy. But my hubby reminds me that I have to be prepared for whatever the result may be, which of course is sometimes hard to hear. I will keep my spirits up and think positively…..I just know I won't get any sleep on Wednesday night knowing what lies ahead……..