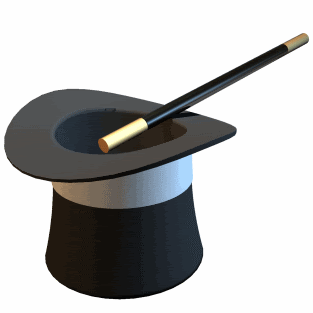 I disappeared for awhile and I apologize for that. I've been so busy……….
Hubby and I decided to jump into home ownership and we have been house hunting for the past week. It has been exciting and overwhelming, but we did find a home we love and put an offer on it on Friday afternoon. It's bank owned; Fannie Mae to be exact so we have no idea how long we will have to wait to hear back about our offer. Our agent feels it will be this week and we are really hoping she's right about that.
But of course that's not the only thing we are worried about……… The listing agent that represents the home had said there was another offer but from the sound of it it's much lower than asking price. So we went in just right above asking hoping that we could entice the bank to sell to us. The home is priced well below value and out of all the bank owned properties we saw it's literally in move-in condition. Plus it's in a desirable area with shopping and a great school district so getting it for that price would be instant equity.
Over the weekend it was National Open House Day so there's no doubt that there were people looking at the property and if we liked it then there's bound to be others that like it. This could mean even more competition. So now we just have to sit and wait………and we all know how terrible waiting is! It's really out of our hands we just hope that the home had no offers greater than ours, but if they do then we hope the bank sends out a request for all interested buyers to submit their best and final offers. That way we would be given a second chance to offer exactly what we are willing to pay, and if we lose we can feel better knowing that we offered as much as we would pay. We are trying to be optimistic but it's really hard. We have discussed that losing this home would not be the end of the world because we also saw 2 other homes we are interested in. Homes seem to be getting snatched up faster than you can see them. So sitting here waiting when there's other homes out there is REALLY hard, especially if our offer is rejected because we will have wasted valuable searching time. So keep your fingers crossed for us that we hear something soon.
Some wonderful news is that I got in touch with a dear friend of mine from High School that I haven't spoke with her for like 6 months. After catching up for about an hour I realized that she truly is my "kindred spirit". I went on to tell her everything that has been going on with me; TTC, my loss, life, family, and all that kind of stuff. She is so supportive and I discovered that she too has been going through these same motions. She also shared with me her experiences with being surrounded by preggo women , one of which is her sister and how difficult it can be physically and emotionally to be supportive when you know how badly you wish to conceive. I think we both feel the anticipation and joy of TTC is ruined as each month passes by. There is comfort in knowing you're not alone……..
As for TTC we really haven't been thinking about it……..I actually forgot what cycle day I was on and because I stopped using Fertility Friend over a month ago I couldn't even go on there to check. But thanks to my blog I was able to look back and see when I mentioned AF. So I guess I'm on CD15, which means I may have ovulated already but seeing as how I'm not doing any OPKs I really have no clue. Hubby and I have been so busy that BDing has been far from our minds so I'm sure we missed the window. But as you all know we weren't really trying all too hard this cycle. However next cycle kicks off the big change…….I will be back in and going in full force. Hopefully May or June will be our month. I need to order some more OPKs and gear up so we will be good and ready.
Until then I'll be doing what I'm always doing………. WAITING!