Well I've been MIA for a few days and things have been crazy here.......
Thank you to everyone for all your cheering and support through our home buying process and such. Of course things never do go smoothly........On Friday we were supposed to get the keys to our home and wouldn't you know 30 minutes before we were heading to closing it was canceled! WTF total bullshit! I spent the entire weekend feeling bitchy because we had all these plans on getting a lot of cleaning done on the house over the weekend.
Well today we officially became home owners and closing took place at 3pm. We are super excited and tomorrow I'll be heading over to jump start the cleaning while hubby is at work.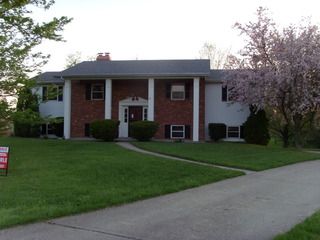 On top of that we are leaving on Wednesday for the
Bonnaroo
Music Festival in Tennessee. We have been gathering all our camping gear and getting ready to spend 4 nights in the Tennessee heat and enjoying great music everyday till 4 in the morning. It should be super fun and hopefully my body will be able to stay awake for it all.